房间内送餐
【早餐】西式早餐,搭配大量奶酪侍酒师精选的奶酪
您可以在您的房间享用由非常喜欢奶酪的奶酪侍酒师挑选的奶酪的早餐。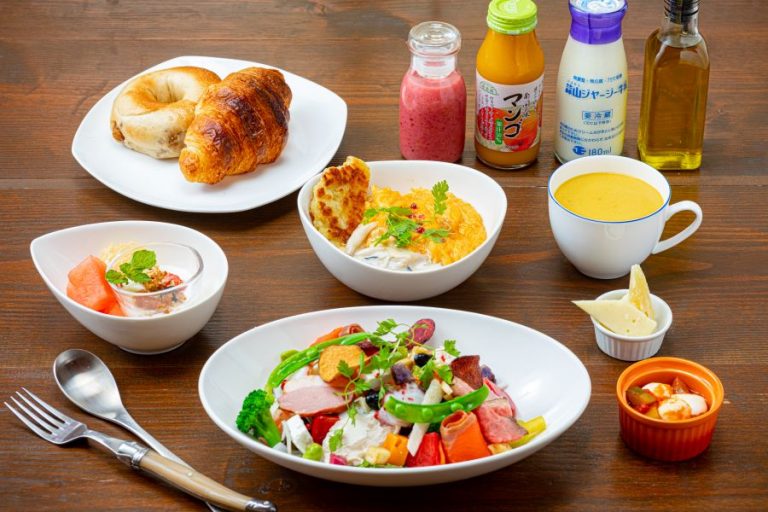 Put plenty of special cheese selected by the owner chef who is qualified as a Cheese Professional on egg dishes, salads and more !
A well-balanced fresh breakfast that includes vitamin C and dietary fiber, which tend to be deficient in addition to nutritious cheese.
This breakfast is full of thoughts, such as wanting you to enjoy various cheeses in various ways and to know the deliciousness of various cheeses.

Order       :Please select Western breakfast in the meal plan when you make a reservation.
          Can be ordered separately. (Please order 4 business days in advance)
Price      :1 set 2800 JPY (Tax included)
Payment     :Credit card payment.
Delivery     :8:00 am ~ 8:30 am. We will deliver and serve to your room.
If you would like a different time, please let us know 4 business days in advance. (7: 30 am -9: 30 am)
Cancellation fee :Cancellation fees(100%) applied from 2 days prior
         ※In the case of a plan with meals, the cancellation policy of the plan has priority.
※Not available during the following periods. Other irregular holidays.
15 July ~ 25 July
※In other cases where meals cannot be provided, the cost of the meal will be refunded.
※The price differs from the price with meals on each booking website.
※Menus change according to season and other factors.
※Sorry, we cannot handle allergies.
info@kyomachiya-isuke.com