房间内送餐
【晚餐】Japanese Kaiseki
You can enjoy Kyo-kaiseki from the traditional Kyoto catering specialist in your room.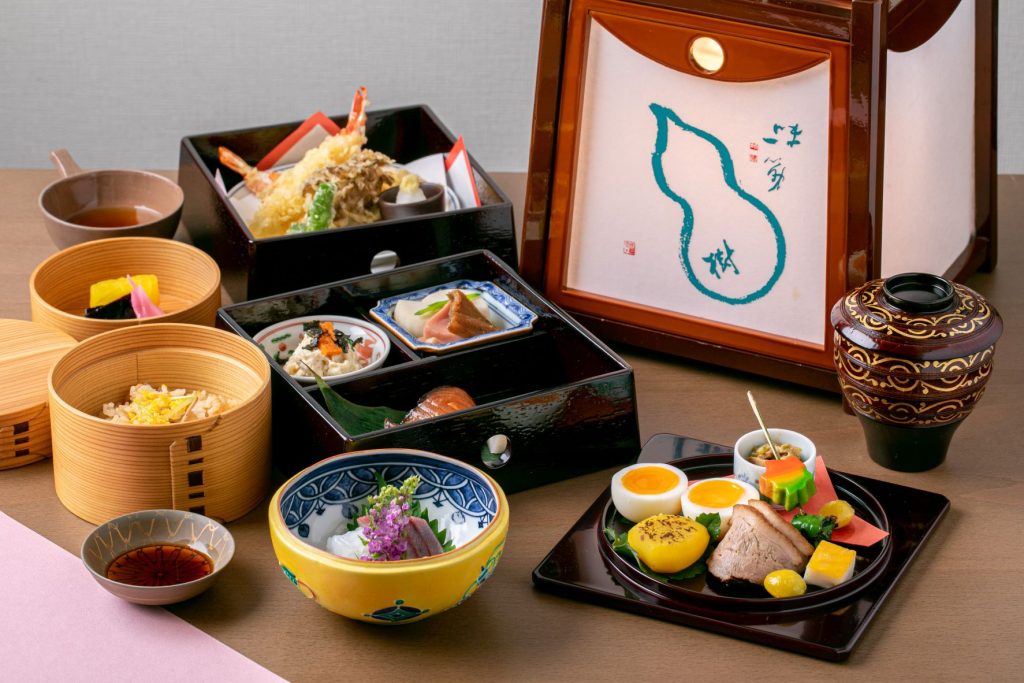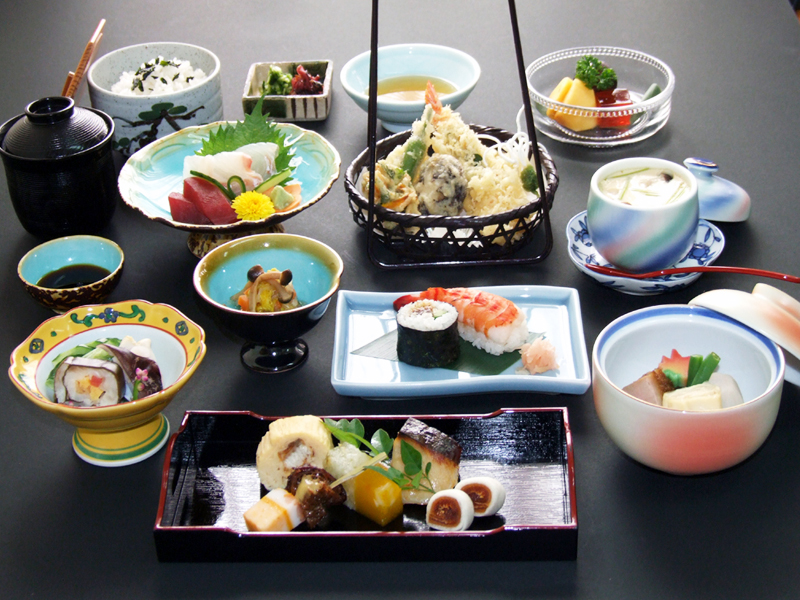 Order       :Please select Japanese dinner in the meal plan when you make a reservation.
          Can be ordered separately. (Please order 5 business days in advance)
Price      :1 set 6800 JPY (tax included)
Payment     :Credit card payment
※Due to restaurant closure, Dinner 1 is not available on every Wednesday, the 3rd Tuesday of the month and other irregular holidays.
However, Dinner 2 is available for our guests on days when Dinner 1 is unavailable.
Delivery Dinner 1 :18:00~18:30. We will deliver and serve to your room.
Delivery Dinner 2 :17:30~18:00. We will deliver and serve to your room.
Cancellation fee :Cancellation fees(100%) applied from 3 days prior.
         ※In the case of a plan with meals, the cancellation policy of the plan has priority.
※Not available during the following periods. Other irregular holidays.
15 July ~ 26 July
26 Dec ~ 5 Jan
※In other cases where meals cannot be provided, the cost of the meal will be refunded.
※The price differs from the price with meals on each booking website.
※Menus change according to season and other factors.
※Sorry, we cannot handle allergies.
info@kyomachiya-isuke.com