It is a journey to stay at a special place on the secret alley
-which would make your time in Kyoto even more special-
A stay at Kyo-Machiya, a traditional Kyoto style house with 100 years of history,
A comfortable and sanitary stay with the equipment up to date,
This is the best hidden place when you seek for both.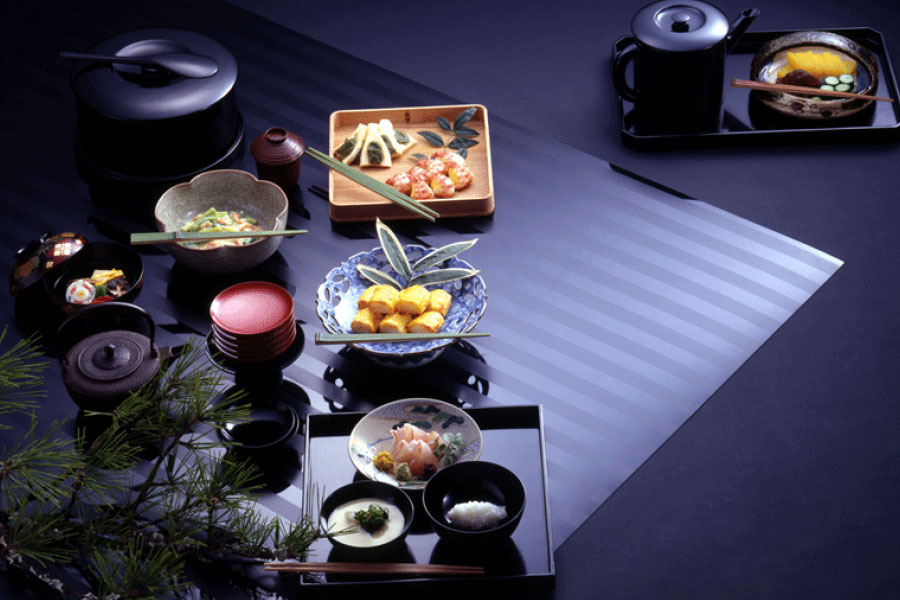 Meals in the room
Breakfast and dinner for your choice
Please relax and enjoy the meal in the private room.
We can arrange a special delivery meal which is considered as a typical Kyoto culture, popular "teoriaezushi"(hand made rice rolls with local food) and so on.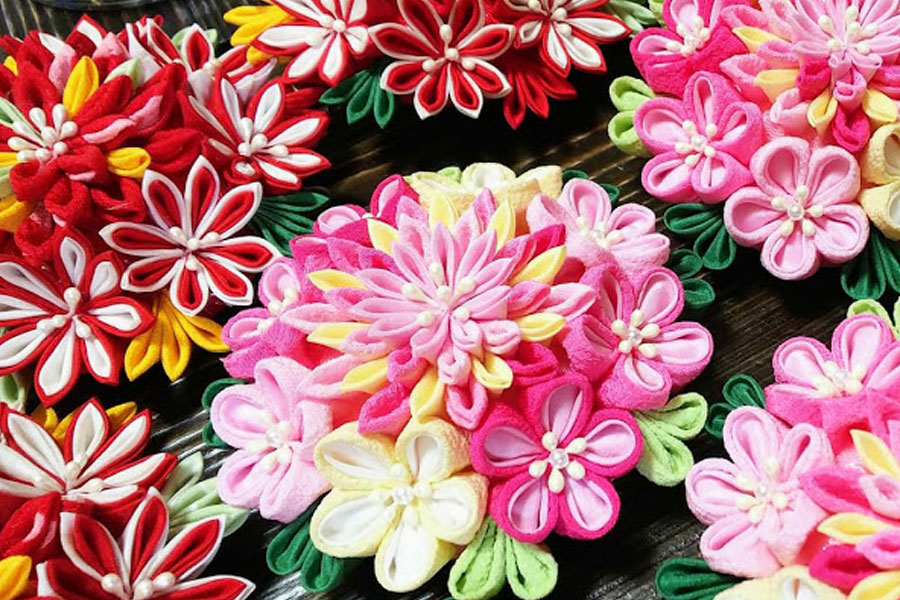 Workshop at Machiya, KYO-ISUKE INN.
Not only to cover the standard sightseeing, you can also enjoy special workshops at a traditional Japanese house. We can arrange the experience such as "Tsumamizaiku(traditional Japanese accessory making), "Ikenobo style Ikebana(flower arrangement) at KYO-ISUKE and a play "Ochaya Asobi" games with Maiko(apprentice Geisha).
京いすけについて
A house with a garden you can charter
It is a long shaped Kyo-Machiya protected from Taisho period so called "Unagi no Nekoko"(the bed of eel). Small garden at the back is where the natural light comes into the house. The hot bath will heal your tired body from traveling and enjoy the luxurious time only for yourselves with the typical Kyoto food, wine and sake bought from Nishiki market. The night will be quiet at this hidden house on the tasteful alley. In the morning, you will taste the typical breakfast delivered from a traditional Japanese restaurant.
Stay together
You may want to stay together with your family. KYO-ISUKE allows a family or group to stay in one house.  "Mukadeyacho" can hold up to 4 persons, "OTonari" up to 5 persons and "Hokomachi" house up to 7 persons. When you combine those houses, maximum of 16 persons can stay together. It can be for a group of any sort, a group of females, family or a group separated by generations. It is convenient to go out to different destinations by the group as "Otonari" and "Hokomachi" do not require to bring the key with you. ("Mukadeyacho" requires to hold a key.)
Finding Kyoto experience
We offer options for special experiences at KYO-ISUKE to make the stay in Kyoto more interesting.
Playing traditional games with geisha in admired "Hanamachi" geisha quarter. (Location will be at a Ochaya(tea house) introduced by KYO-ISUKE.)
Taste Kyoto style meal known as the typical food delivery culture. Breakfast・Dinner
Japanese crafts workshop experience in Machiya
5 minutes walk from the nearest station
Hanging out at the fashionable and reasonable shops and restaurants loved by locals in Karasuma business area will make you an experienced traveler.
The station is a convenient hub for 3 public transportations.
Subway Shijo Sta. , Hankyu Karasuma Sta. , Bus Shijo Karasuma
Airport limousine Karasuma stop, 5 min walk
A convenient store and a supermarket are in 3 min walk.
Post office, 1 min walk
Metered parking, 1 min walk
※Indicated time are approximates.
You can reach to the popular sightseeing spots on foot
KYO-ISUKE is surrounded by Nijo Castle, Imperial palace, Kawaramachi and Gion area and Kyoto Station within walking distance.
Nishiki market, 8 min walk : Popular spot with a lot of delicious food
Mikane Shrine, 10 min walk : Recommend annual visit for God of Money
Shijo Kawaramachi area, 15 min walk : Locals hang out here
Nijo Castle, 15 min walk : Fully enjoy the history at the world heritage
And more.
※Indicated time are approximates.
Private charter
Service for each guest needs
Chartering the whole house to enjoy the private space and the office in front can support the guest requirements. We are well spoken for providing a safe stay even for a group of females only or with children.
Cloak service before arrival and after departure, luggage delivery and receiving
Arranging a food delivery
Advise for access to the destinations, sightseeing and restaurants
Room decoration with balloons for birthday and anniversary
Taxi arrangement etc
※Please note that some arrangements need to be requested in advance.
9: 00-18: 00 (flexible)
ACCESS & GUIDE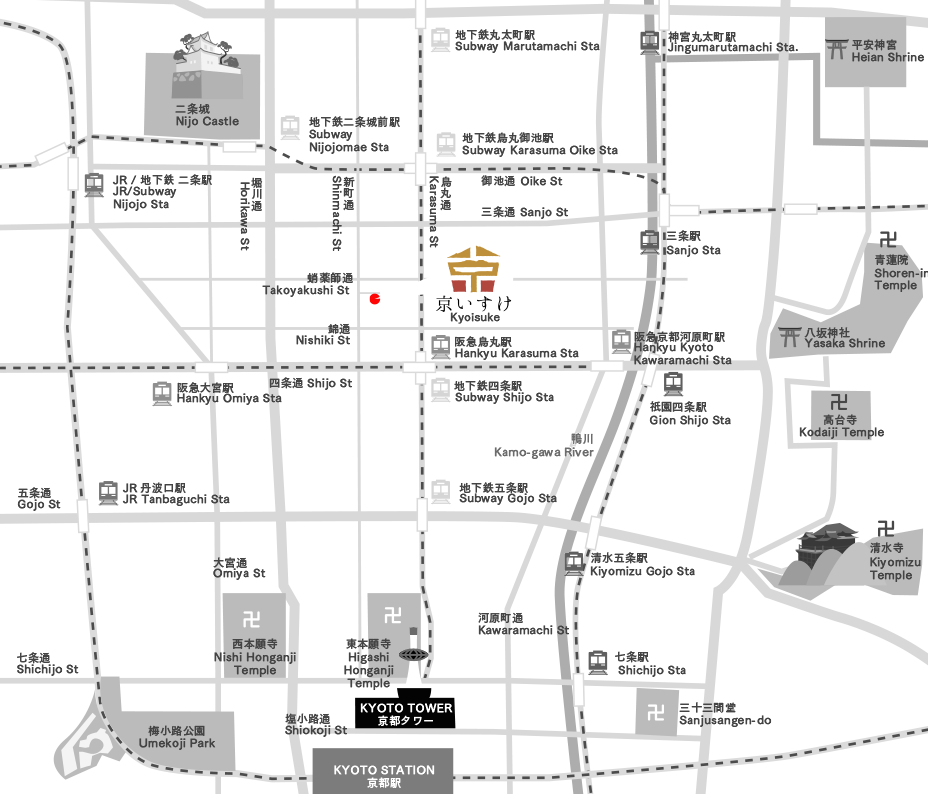 Access from Kyoto Station
■Subway:Get off at Shijo station, 2 stations away by Subway Karasuma line bound for Kokusai Kaikan
■Bus:Get off at Shijo Karasuma by Kyoto City bus #26 or #101
■Taxi:About 2.5km
Please give the following address to the driver. 中京区百足屋町378-3(新町通錦小路上ル)
Access from the airport
■About 55 minutes from Osaka International Airport (Itami) to Kyoto Station by airport limousine bus
■About 75 minutes from Kansai International Airport to Kyoto Station by limited express Haruka
Access information from the station and airport is as follows.>>
Access by car
■Meishin Highway 6.5km from Kyoto Minami (South) interchange, approx. 18 minutes
■Meishin Highway 9.4km from Kyoto Higashi (East) interchange, approx. 22 minutes
Above mentioned information are according to the route search by car navigators.
For car navigator, please search "378-3 Mukaceyacho, Nakagyo-Ku, Kyoto"
No private parking area is available. Please use the nearby toll car park.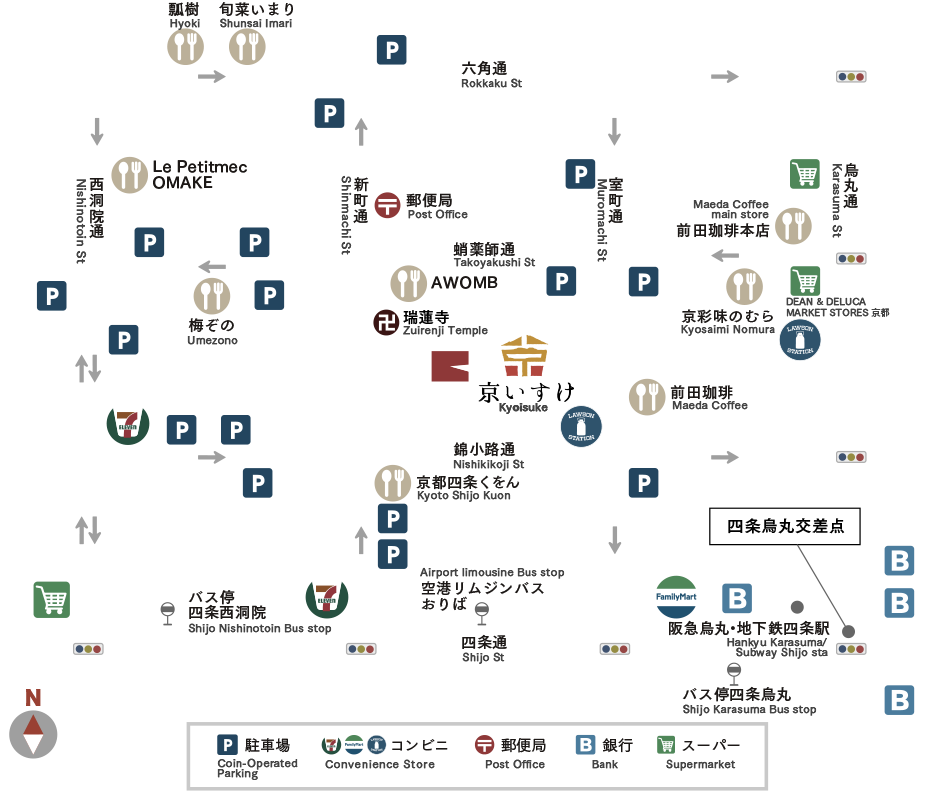 Sightseeing Spots
Nishiki Market
About a 8-min walk

錦市場(徒歩で約8分)

Nijo Castle
About a 15-minute walk

二条城(徒歩で約15分)

Kyoto Gyoen National Garden
About a 20-min walk

京都御苑(徒歩で約20分)

Kawaramachi, Gion, Kamogawa
About a 20-min walk

河原町・祇園・鴨川(徒歩で約20分)

Kiyomizu Temple
About a 15-min bus ride

清水寺(バスで約15分)

Sanjusangendo
About a 15-min bus ride

三十三間堂 (バスで約15分)

Kinkakuji Temple
About a 30-min bus ride

金閣寺(バスで約30分)

Ginkakuji Temple・Tetsugakunomichi
About a 20-min bus ride

銀閣寺・哲学の道(バスで約25分)

Fushimi Inari Shrine
About a 20-min train ride

伏見稲荷大社(電車で約20分)

Uji・Byodoin
About a 25-min train ride

宇治・平等院(電車で約25分)

Arashiyama
About a 15-min train ride

嵐山(電車で約15分)

Kifune・Kurama
About a 45-min train and bus ride

貴船・鞍馬(電車、バスで約45分)
※The time from the nearest station from KYO-ISUKE INN to the sight seeing spots indicated are approximate except the walking case and does not include the time required for connection.
Price・Reservation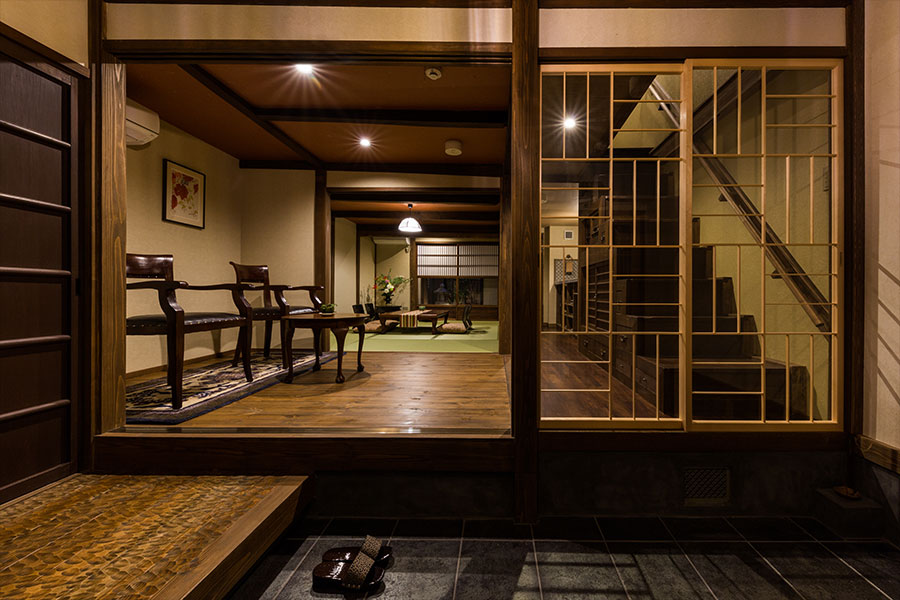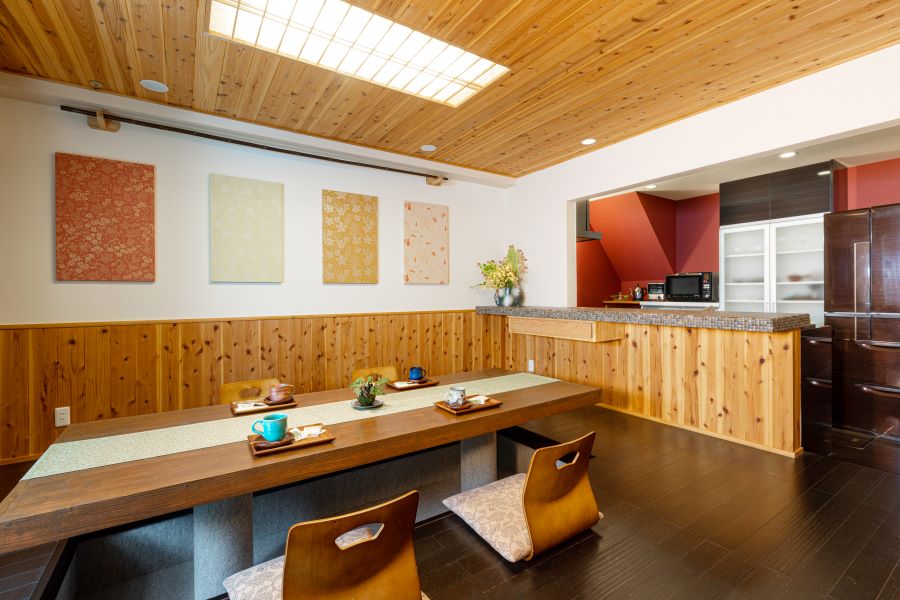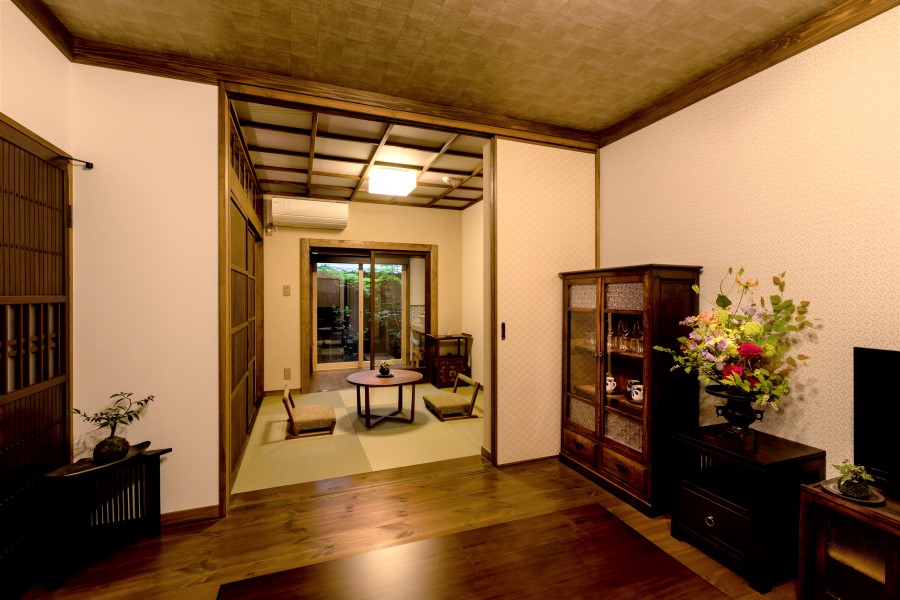 Basic Cancellation Policy
On the day of the arrival date or no show without notice … 100%
The day before and 2 days prior to the arrival date … 80%
3 to 14 days prior to the arrival date … 50%
※Some stay plans have individual cancellation policy. Please check on the reservation page.