房间内送餐
【晚餐】京都品牌蔬菜和京都品牌牛肉晚餐
可以享用多种京都蔬菜和京都牛肉的晚餐
你可以在你的房间里享受它。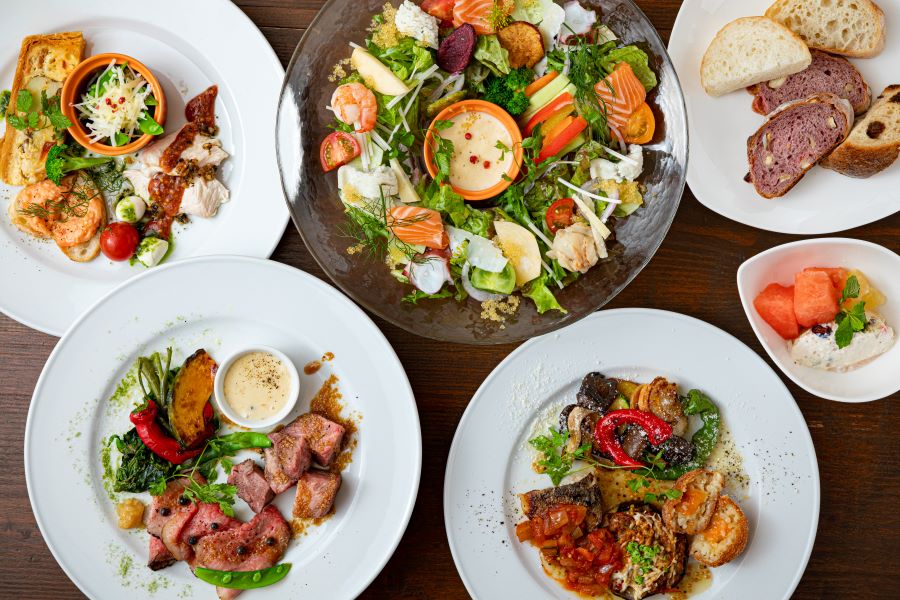 It is a dinner using cheese carefully selected by the owner chef who is a qualified cheese professional, Kyoto vegetables, and Kyoto beef, which is characterized by its good taste, and light fat content, which is evaluated as having good meat quality.

Order       :Please select Western dinner in the meal plan when you make a reservation.
          Can be ordered separately. (Please order 4 business days in advance)
Price      :1 set 5300 JPY(Tax include)
Payment     :Credit card payment.
Delivery      :18:00 ~ 18:30. We will deliver and serve to your room.
         If you would like another time, please let us know 4 days in advance. (18:00 -19:00)
Cancellation fee :Cancellation fees(100%) applied from 2 days prior.
         ※In the case of a plan with meals, the cancellation policy of the plan has priority.
※Not available during the following periods. Other irregular holidays.
15 July ~ 24 July
※In other cases where meals cannot be provided, the cost of the meal will be refunded.
※The price differs from the price with meals on each booking website.
※Menus change according to season and other factors.
※Sorry, we cannot handle allergies.
info@kyomachiya-isuke.com